Agents
Pactrol has a network of experienced representatives in the following countries to promote our products, and service the needs of gas appliance manufacturers.
They will be happy to visit you and discuss your requirements for gas appliance controls.
United Kingdom - Distributors for spares and single units

Pactrol Solutions is owned by Pactrol

HRPC
Tel: +44(0)1282 834 400
or Visit www.partscenter.co.uk

FWB Products Ltd
Tel: +44 (0)1782 744333
or Visit www.fwb.co.uk
France:
C.B.M.
Rue Jules Verne - BP19
Parc d'activités Airspace
33187 Le Haillan
FRANCE
Tel: +33 (0)5 56 08 62 59
Fax: +33 (0)5 56 42 58 15
E-mail: Email C.B.M
Germany, Netherlands and Scandinavia:
Please contact Pactrol for more information
Italy:
Treci S.r.l.
Via Carlo De Cristoforis, 13
20124 Milano
ITALY
Contact: Vittorio Pavanati
Tel: +39 (2) 659 9790
Fax: + 39 (2) 657 2912
E-mail: Email Treci

Spain: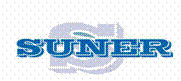 DISTRIBUCIONES SUNER, SL
PI Comarca II c/B no13
31191 Barbatain-Navarra
Espana
Tel: 948317347
Fax:948317375
http://www.suner.es/

Turkey: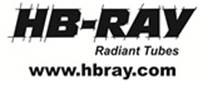 H+B DIª TICARET DANIªMANLIK VE MAKINA SANAYI LTD. ªTI.
Nisbetiye Mah.Gazi Göçnar Sok.Uygur Iº Merkezi No:4 D:5 Zincirlikuyu
34400 Besiktas – Istanbul / TURKEY
Tel: +90 212 347 88 22 Faks: +90 212 347 88 21 Mobile: +90 533 245 70 97
E-mail : burak@hbray.com

Eastern Europe:
K VYKOM s.r.o.
Ústí 65
507 91 Stará Paka
Czech Republic

obchod@vykom.cz
Tel: +420 777 910 189
Fax: +420 493 793 465
servis@vykom.cz
Tel: +420 777 910 182

Russia - Ukraine:
Heatservice LLC
1st Frezernaya Street,
House 2/1, B
Building 2
Moscow
109202
Russia
Tel. +7 499-703-47-43
Email: info@teplo-serv.com
Web: www.teplo-serv.com
If you are located within a country not listed above, please
contact
us